Robin L. Washington
Created by BlackEntrepreneurProfile.com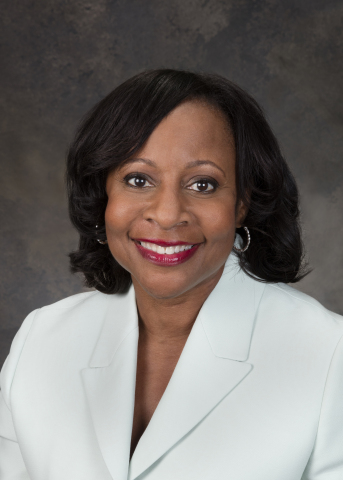 Born: c. 1964;
Occupation: Businessperson;
Position: Executive Vice President and Chief Financial Officer;
Company: Gilead Sciences, Inc.;
Industry: Pharmaceutics, Biotechnology;
Residence: United States;
Nationality: American;
Compensation (Bloomberg.com 2018): $6,342,671
Robin L. Washington is Executive Vice President and Chief Financial Officer of Gilead Sciences, Inc. where she oversees the Global Finance and Information Technology organizations.
Work Experience
Ms. Washington was previously Chief Financial Officer of Hyperion Solutions, which was acquired by Oracle Corporation in March 2007. Prior to that, Ms. Washington served in a number of executive positions with PeopleSoft, most recently in the role of Senior Vice President and Corporate Controller.
Board and Advisor Roles
Ms. Washington currently serves on the Board of Directors of Alphabet Inc., Honeywell International, Salesforce.com and the Board of Visitors, Graziadio School of Business and Management, Pepperdine University. She previously served on the Board of Directors of Tektronix, Inc. (acquired by Danaher), the Board of Directors of MIPS Technologies Inc. (acquired by Imagination).
Accolades
Ms. Washington named the 2017 Financial Woman of the Year by the Financial Women of San Francisco.
Education
Ms. Washington is a certified public accountant and holds a bachelor's degree in business administration from the University of Michigan and a MBA from Pepperdine University.
Recently Added Black Executives
Created by BlackEntrepreneurProfile.com

🇯🇲 Septimus Blake is Chief Executive Officer at National Commercial Bank Jamaica Limited. Mr. Blake joined NCB in March 2002, and has over two decades…

Created by BlackEntrepreneurProfile.com

Dr. Ngozi Okonjo-Iweala is Director-General at World Trade Organization, since March 2021. Dr. Okonjo-Iweala is a international finance expert, an…

Created by BlackEntrepreneurProfile.com

Carla Vernón Bowles is the CEO at The Honest Company (NASDAQ: HNST), effective January 9, 2023. With over two decades of experience in consumer goods…
Created by The Network Journal

When The Network Journal (TNJ) in 2017 asked Thasunda Brown Duckett to tell us the three most important things she would like people to know about…

Created by African.Business

Two Ethiopians have filed a lawsuit in Kenya's High Court in Nairobi against US tech giant Meta, the owner of Facebook, for failing to prevent the…

Created by Errol Mars

If you're looking to take your business to the next level, joining an entrepreneurial community can be a great way to do it. These communities provide…
FTC: Black Entrepreneur & Executive Profiles is reader supported, we may earn income on affiliate links. You support us by using our links to buy products, it will cost you nothing extra.
We also a participant in the Amazon Services LLC Associates Program, an affiliate advertising program designed to provide a means for sites to earn advertising fees by advertising and linking to Amazon.com.