How to Use Visualization and a Vision Board to Boost Your Business Success
Created by Errol Mars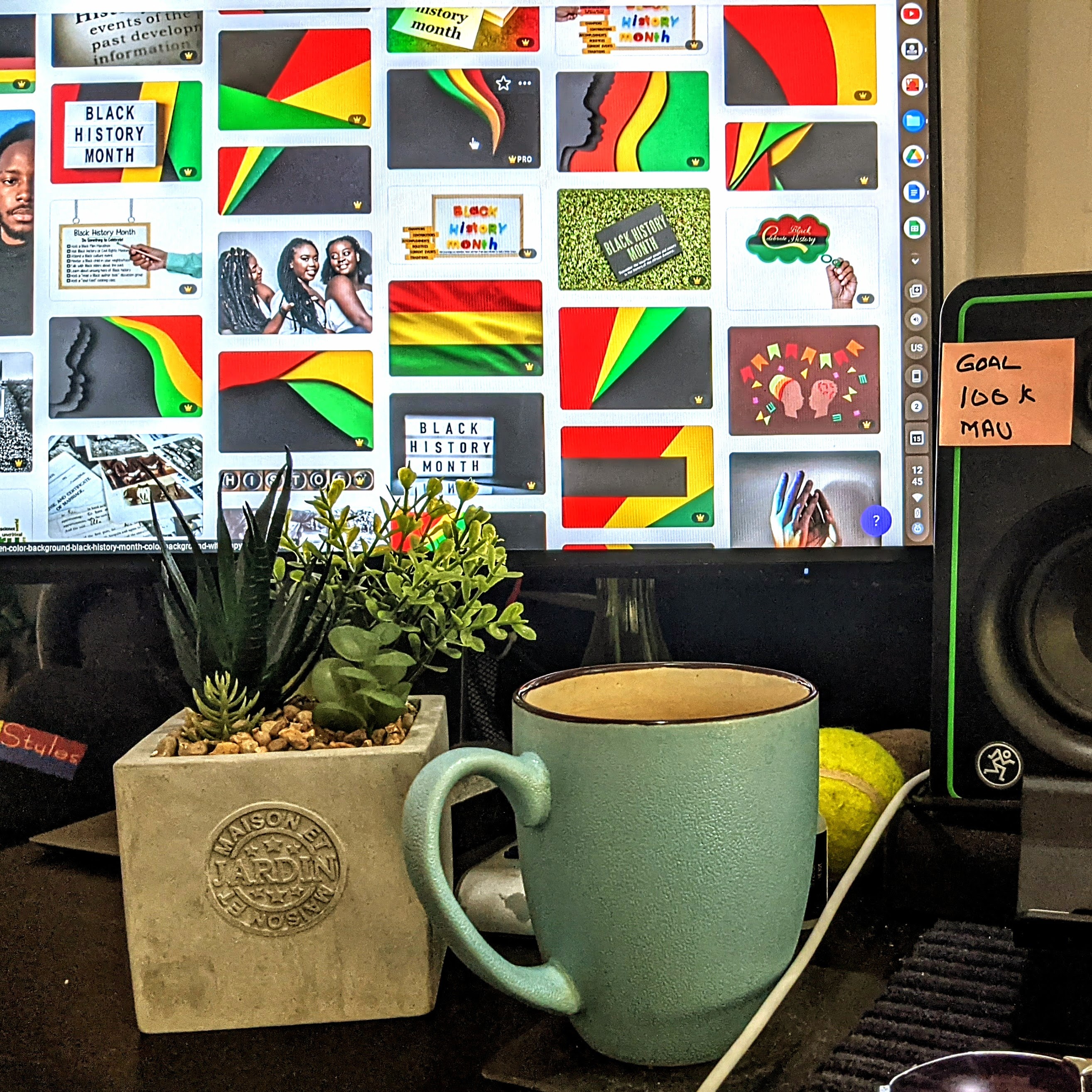 A vision board is a visual representation of your goals and desires that helps you to clarify your intentions, motivate you to take action, focus on your objectives, and attract the right opportunities for business.
The benefit of making a vision board for your business
A vision board will help you to activate the power of visualization, which is a proven technique to enhance your performance and achieve your goals.
It will help provide clarity and direction for your business, as you have to plan and choose what you really want to manifest.
It fosters motivation and determination, as you see your goals every day and feel inspired to work towards them.
A vision board frees you from negative thinking, as you focus on the positive aspects of your life and future.
It will help you to boost your chances of success, as it aligns your thoughts, feelings, and actions with your desired outcomes.
It will increase your positive emotions and optimism, as you imagine a fulfilling and happy future for yourself and business.
Tips and steps for making a vision board for your business:
Brainstorm and write down your business goals, both short-term and long-term. Think about the aspects of your business that you want to improve or change, such as your income, clients, products, services, etc. Collaborate with your team members or other stakeholders to create a shared vision for your business. You can invite them to contribute their ideas, feedback, and suggestions to your vision board. This will help you align your goals and values with others and create a sense of ownership and commitment.
Narrow down your goals and choose the ones that are most important, realistic, and inspiring to you. You can use the SMART criteria (specific, measurable, achievable, relevant, and time-bound) to help you. Include some big scary goals that challenge you to step out of your comfort zone.
Create your vision board by finding meaningful images and words. Look for pictures and phrases that capture your intention and resonate with you emotionally. You can use magazines, newspapers, books, online sources, etc. You can also use your own photos or drawings. You can also add quotes, affirmations, or symbols that motivate you.
Choose a format and size for your vision board that suits your space and style. You can use a poster board, a cork board, a canvas, a frame, etc. You can also use an app or a website to create a digital vision board. Arrange your images and words in a way that makes sense to you and reflects your priorities.
Display your vision board somewhere you can see it everyday, such as your office, bedroom, or living room. You can also use it as your computer or phone wallpaper. Look at your vision board often and feel the emotions of achieving your goals.
Remember to review and update your vision board regularly while tracking your progress. You may need to change some of your goals or add new ones as you grow and evolve. You can also refresh your vision board with new images and words that inspire you. A vision board is just another tool in your toolbox to help you reach your goals.
Please Support Our Partners
If You Like Our Content, Please Consider Making A Small Donation.
Diddy Direct is a platform created for retailers and consumers to locate, request, and purchase Combs Spirits. The platform offers direct access to…

Created by BlackEntrepreneurProfile.com

Financial literacy is the ability to understand and manage one's personal finances. It involves skills such as budgeting, saving, investing, and…

The Wendt Center for Loss and Healing, is currently recruiting for Board members who have experience in any of the following areas: Non-profit…
Sponsored
Protect You & Your Family's Identities From Theft & Fraud
Protect your family members finances and personal information with one simple identity theft protection solution. Fraud Monitoring & Alerts, Credit Monitoring & Bank Account Protection, Identity Theft Insurance.
Get Protection Now
Recently Added Black Entrepreneurs & Executives
Isiah Thomas is Chairman and CEO of Isiah International, a holding company with interests in a diversified portfolio of companies, founded in…

Created by BlackEntrepreneurProfile.com

Macky Tall is a Partner and Chair of Carlyle's Global Infrastructure Group, which includes efforts across transportation, renewables, energy, power,…

Created by BlackEntrepreneurProfile.com

KeJuan Wilkins is EVP, Chief Communications Officer at NIKE, Inc., where he guides all corporate, consumer and employee communications including the…
FTC: Black Entrepreneur & Executive Profiles is reader supported, we may earn income on affiliate links. You support us by using our links to buy products, it will cost you nothing extra.
We also a participant in the Amazon Services LLC Associates Program, an affiliate advertising program designed to provide a means for sites to earn advertising fees by advertising and linking to Amazon.com.