Diddy Signs $100 Million Vodka Deal
Created by BlackEntrepreneurProfile.com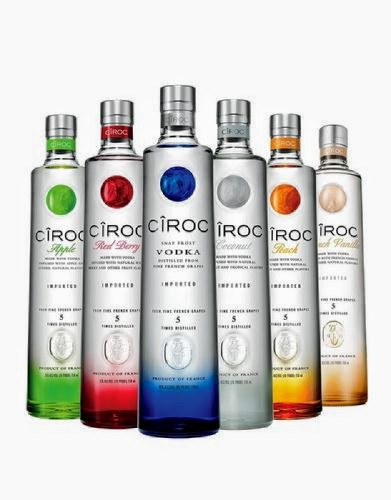 2007/10/25 - Sean "Diddy" Combs has inked a 50/50 multi-year deal to market the Ciroc vodka brand that could net him more than $100 million.
Under the terms of the deal, Sean Combs and Sean Combs Enterprises will take the lead on all brand management decisions for Ciroc, while sharing in the future profits of the growth of the brand. This exclusive US multi-year collaboration, which calls for a 50/50 profit split, is a first for the spirits industry and could be worth more than $100 million for Combs.
"Sean Combs has a proven track record of developing high-end brands and we expect his alliance with Ciroc to follow suit," said Debra Kelly-Ennis, Chief Marketing Officer, Diageo North America. "We are confident that Sean and his team are the right partners to further enhance the luxury profile of Ciroc."
As part of the new alliance, Combs will take the lead on brand management decisions, including marketing, advertising, public relations, product placement and events.
"It is an honor and a privilege for me to partner with Diageo on this venture," said Combs. "I pride myself on the company I keep and will only work with the best. My extensive track record as a brand builder ranges from cultivating music careers and creating a lifestyle fashion brand, to launching two signature fragrances and producing a hit television show -- all of which have given me the necessary skills needed to establish a luxury brand. I am confident that this alliance with Ciroc will be a success."
Diageo (Dee-AH-Gee-O) is the world's leading premium drinks business its brands include Johnnie Walker, Guinness, Smirnoff, J&B, Baileys, Cuervo, Tanqueray, Captain Morgan, Crown Royal, Beaulieu Vineyard and Sterling Vineyards wines.
Diddy was ranked number 3 on Forbes.com's 2007 list of Hip-Hop Cash Kings, with an annual income of $28 million. His empire includes Bad Boy Records, backed by Warner Music Group, television series like MTV's Making The Band, the Sean John clothing line, the bestselling Unforgivable cologne and two restaurants called Justin's, named after one of his sons.
Created by The Network Journal

When The Network Journal (TNJ) in 2017 asked Thasunda Brown Duckett to tell us the three most important things she would like people to know about…

Created by African.Business

Two Ethiopians have filed a lawsuit in Kenya's High Court in Nairobi against US tech giant Meta, the owner of Facebook, for failing to prevent the…

Created by Errol Mars

If you're looking to take your business to the next level, joining an entrepreneurial community can be a great way to do it. These communities provide…
Recently Added Black Executives
Created by BlackEntrepreneurProfile.com

🇯🇲 Septimus Blake is Chief Executive Officer at National Commercial Bank Jamaica Limited. Mr. Blake joined NCB in March 2002, and has over two decades…

Created by BlackEntrepreneurProfile.com

Dr. Ngozi Okonjo-Iweala is Director-General at World Trade Organization, since March 2021. Dr. Okonjo-Iweala is a international finance expert, an…

Created by BlackEntrepreneurProfile.com

Carla Vernón Bowles is the CEO at The Honest Company (NASDAQ: HNST), effective January 9, 2023. With over two decades of experience in consumer goods…
FTC: Black Entrepreneur & Executive Profiles is reader supported, we may earn income on affiliate links. You support us by using our links to buy products, it will cost you nothing extra.
We also a participant in the Amazon Services LLC Associates Program, an affiliate advertising program designed to provide a means for sites to earn advertising fees by advertising and linking to Amazon.com.