Jay-Z Sues Bacardi
Created by BlackEntrepreneurProfile.com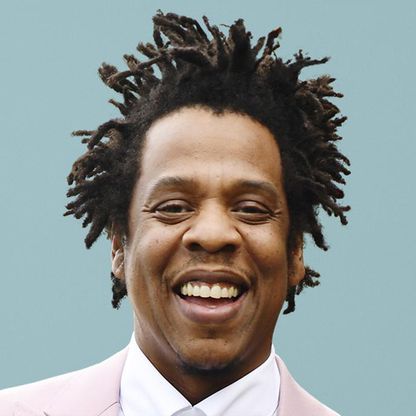 Jay-Z's company, SC Liquor, is reportedly suing D'Ussé Cognac co-owner Bacardi over the companies lack of financial clarity involving their partnership.
SC Liquor, is demanding a closer at Bacardi's in relation to D'Usse, over concerns surrounding the beverage giant's financial transparency.
According to TMZ Hip Hop, "In the docs, Jay-Z's co. says it needs all books and records, the location of all warehouses storing D'Usse barrels, bottles and accessories ... as well as all info regarding Bacardi's physical inventory and its inventory process."
Mr. Carter whose net wortd is reported to be USD $1.3 billion has been co-own of the D'Usse brand since 2011.
Created by The Network Journal

When The Network Journal (TNJ) in 2017 asked Thasunda Brown Duckett to tell us the three most important things she would like people to know about…

Created by African.Business

Two Ethiopians have filed a lawsuit in Kenya's High Court in Nairobi against US tech giant Meta, the owner of Facebook, for failing to prevent the…

Created by Errol Mars

If you're looking to take your business to the next level, joining an entrepreneurial community can be a great way to do it. These communities provide…
Recently Added Black Executives
Created by BlackEntrepreneurProfile.com

🇯🇲 Septimus Blake is Chief Executive Officer at National Commercial Bank Jamaica Limited. Mr. Blake joined NCB in March 2002, and has over two decades…

Created by BlackEntrepreneurProfile.com

Dr. Ngozi Okonjo-Iweala is Director-General at World Trade Organization, since March 2021. Dr. Okonjo-Iweala is a international finance expert, an…

Created by BlackEntrepreneurProfile.com

Carla Vernón Bowles is the CEO at The Honest Company (NASDAQ: HNST), effective January 9, 2023. With over two decades of experience in consumer goods…
FTC: Black Entrepreneur & Executive Profiles is reader supported, we may earn income on affiliate links. You support us by using our links to buy products, it will cost you nothing extra.
We also a participant in the Amazon Services LLC Associates Program, an affiliate advertising program designed to provide a means for sites to earn advertising fees by advertising and linking to Amazon.com.